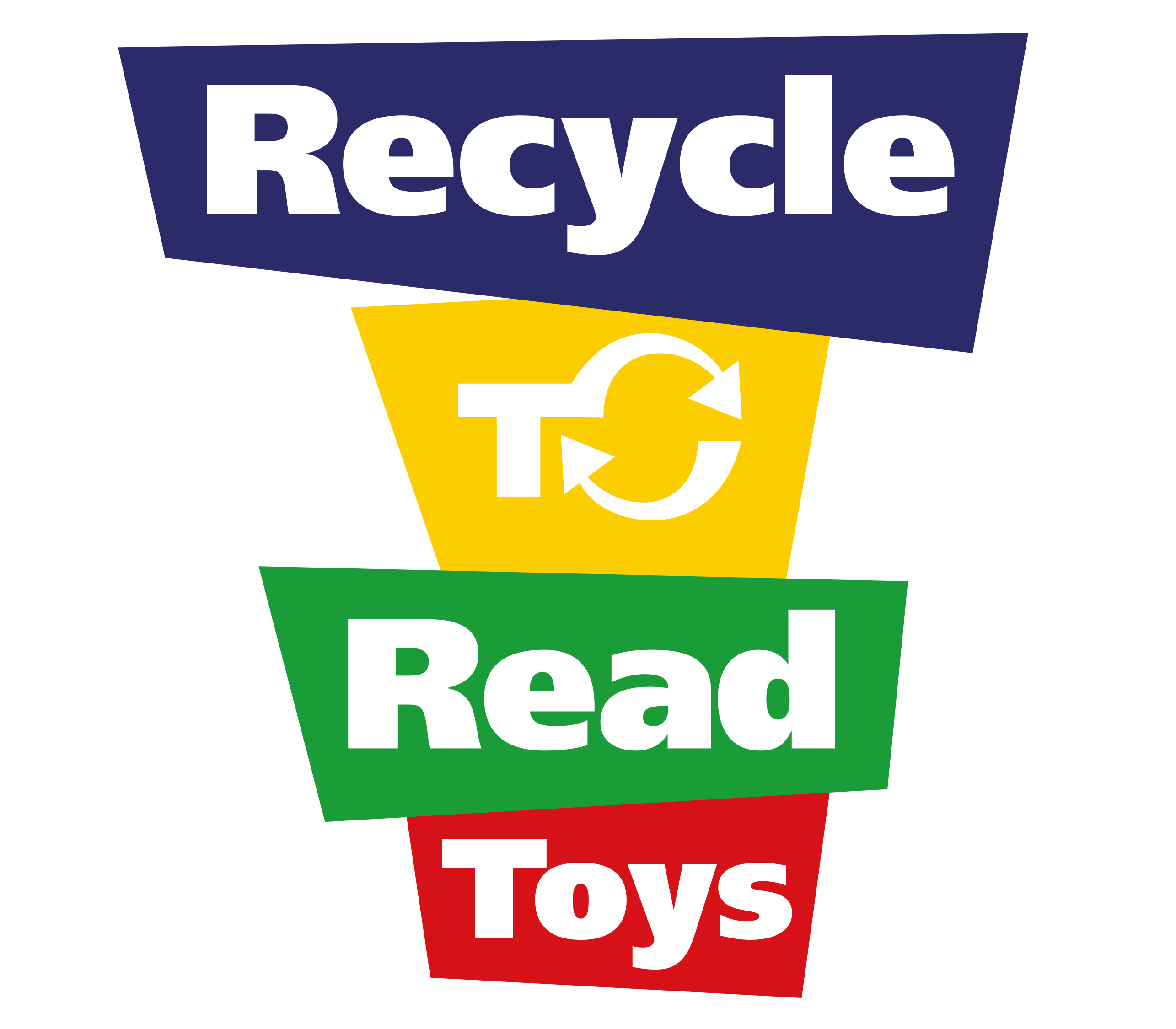 Recycle to Read Toys
Around 318 million toys are sold in the UK every year* of which the majority are manufactured from plastic or contain plastic components. However, there is currently limited infrastructure to collect and recycle plastic toys. We are working together with the toy industry to help resolve this issue and are excited to announce a hard plastic toy recycling trial has now started in East and West Sussex.
Calling all East and West Sussex nursery and primary schools!
If you are a school in one of these areas with pupils aged 2 to 11 years of age and have already registered interest in Recycle to Read Toys, then you'll automatically be enrolled in the trial. We will invite all other schools in these areas to sign up to take part too!
The trial runs between the 4 September 2023 and 4 December 2023.
Once enrolled, we'll ask you to encourage your school community to rehome usable, but unwanted toys by swapping them with friends, giving them away or taking them to charity shops or community groups. Any broken hard plastic toys (excluding any with electronic and textile components) should then be taken to one of our recycling bins in a participating Tesco store.
By registering their toy rehoming and recycling actions on our new Recycle to Read website, they will earn a Planet Care Point and can nominate your school to receive it.
The 50 schools with the most Planet Care Points at the end of the trial (midday on the 4 December 2023) will win book vouchers to spend on titles in the Harper Collins Recycle to Read Book Catalogue**. Book voucher prizes range from £50 up to £500, for the school at the top of the School Points Leaderboard.
Top Tip! You can earn 50 bonus Planet Care Points and support your school's fundraising efforts by holding a toy sale event. Find out more in the Campaign Guide.
Both your school and the families taking part, will receive a 20% discount code that can be used when buying books from the Harper Collins Recycle to Read Book Catalogue**. Which has a fantastic range of fiction and non-fiction books for early years up to 11-year-olds.
PLUS! There will be regular prize draws for any family or school that has earned at least one Planet Care Point. With some fantastic book bundles and vouchers to be won. So, if you're an East or West Sussex school with children of 2-11 years, and not already taking part, why not sign up today!
If your school is not in the current trial area but would like to be notified when your community can start collecting book rewards for you, register interest now.
Supporting Resources
We are building a library of engaging resources to bring the topic of reuse and recycling to life in the classroom and to help you take part in Recycle to Read Toys.
Here are just some of the resources available:
You can view all the Recycle to Read Toys school resources here.
Families and friends of the school can find out how they can help you collect points and everything else they need to know; on our new Recycle to Read website. This is the place they'll go to, to register their toy rehoming or recycling and to nominate your school to collect the Planet Care Points. They can also keep track of where you are on the Planet Care Point Leaderboard.
For further information about taking part in this programme, collecting Planet Care Points and the prize draws, please see our FAQs and Terms and Conditions
*Source: www.statista.com/statistics/374189/uk-toy-sales-volume-united-kingdom/
Sign up