Work With Us
We work in collaboration with like-minded organisations to create really engaging and high quality teaching resources and campaigns.. If you would like to find out more contact us.
Looking for an exciting new Sponsorship opportunity?
The Pod is an award winning education programme. It provides an excellent platform to showcase your organisations sustainability beliefs and values. More than 20,000 schools from across the UK and more than 90 other countries, have registered to the Pod since its launch in 2008.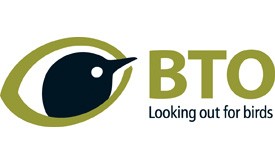 The BTO
The British Trust for Ornithology (BTO) is the the UK's leading bird research organisation, working with volunteer birdwatchers to find out where birds are, what they need and how we can help them. The Pod has teamed up with BTO to help children to become more engaged with the wonders of British wildlife and nature.